Luxury Placemat & Cutlery set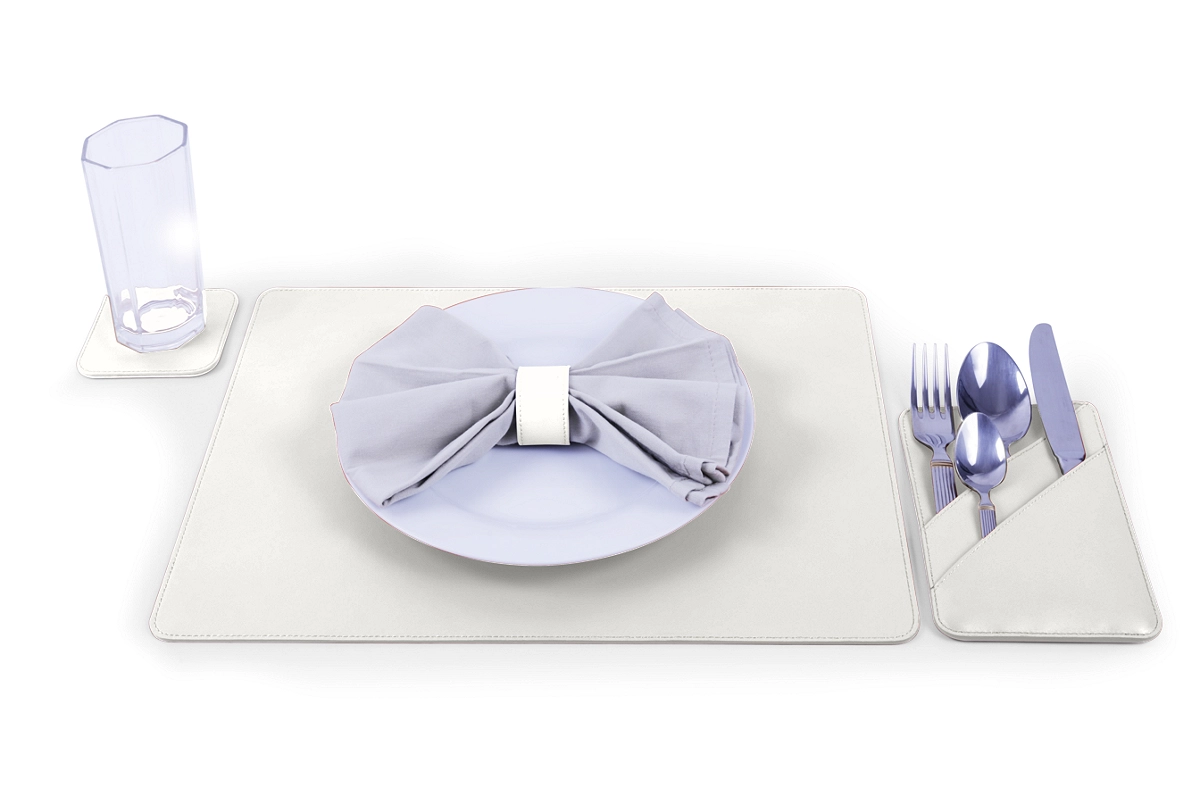 Product Details
Lucrin presents one of the best tableware for housewives who know how to receive their guests with elegance. A complete leather tableware set, composed of a:

Placemat (40 x 30 cm) - ref.: HO2023
Cutlery pouch - ref.: HO2024
Coaster (9 x 9 cm) - ref.: HO2025
Napkin ring - ref.: HO1009

If you want to vary the items of this set in terms of colours, you can order these leather tableware items individually.
Packaging
At LUCRIN Geneva, we protect our handcrafted leather products with cotton bags that mirror their quality. An eco-friendly and reusable alternative that is not only protective but also highly versatile.

Minimal packaging
Recyclable and reusable
Organic raw materials
Low environmental impact
What sets us apart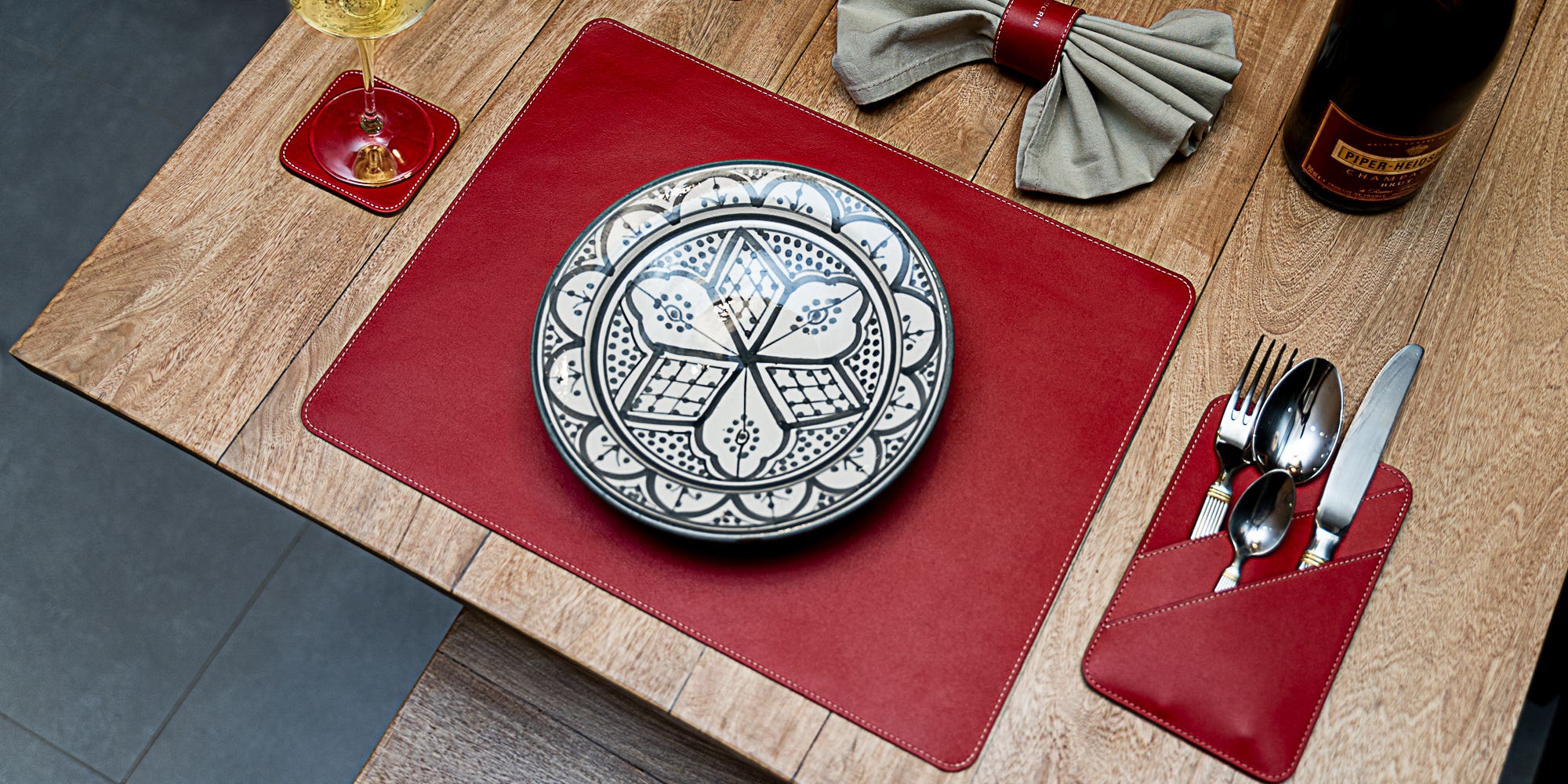 Luxury Placemat & Cutlery set
Handcrafted Signature Leather Goods Curated For All